Barbados Slave Lists
Slaves with Surnames
This list is taken from Plantation Sales, Wills and Deeds found at random, over the course of 20 years, at the Barbados Department of Archives (BDA). This website holds no claim to perfect accuracy in all its references and it is up to interested parties to verify the data provided.

Second generation slaves and onwards often received the first name of a parent in addition to their own or a combination of both parents' names so that one will find James, Thomas, Grace, Jane, Patience, Bess etc. as surnames which have no connection with other holders of the name from Europe.

Slaves as well as servants might be leased and moved to other plantations in Barbados or abroad so that in some lists the names may re-occur Some European slaves were sold on the block for life and in rare cases such as that of Ould Whitefoot, they appear listed with their African and Native American counterparts. Usually, they were referred to as servants. On such lists one might find evidence of miscegenation whereby women of non-European first names bear English surnames which fact suggests that these were their wives or that the males with surnames on the list were in fact themselves mulattoes inasmuch as they are listed as negroes.

Some slaves with surnames may be found among the Baptisms in Sanders Barbados Records. Ancestry.com makes available to the public the Slave Registers dated from 1812 to 1838 and is very user friendly. Some Slave Register microfilmed rolls are at the University of the West Indies but are tedious to go through.

Slaves not only possessed surnames but they also inherited property. For example:

1799 Will of George Brooks, free negro of St. Michael

"I give and bequeath unto my wife Rose a negro woman the property of Mrs. Thomas Chase the house I live in. … I give and bequeath unto my daughter Cuddy, a free negro, all the rest of my estate, except my linnen which I give my son George a slave to said Mr. Thomas Chase." (BDA RB6/42/193)

1812 Will of Richard Lucas, free negro of St. Michael

Gave a messuage opposite the Alms House to "Sally, a negro woman the property of Miss Ann Jordan Lucas … To Willy, a mulatto woman and Molly Cuffy, a negro woman property of Ann Jordan Lucas he bequeathed a tenement leeward of Sally's. To Edmund, the property of Miss Ann Keyzer and to Ann belonging to Ann Jordan Lucas he gave a messuage in Lightfoot Ground. He also bequeathed slaves to his sons a slave called Latta Thompson and two slaves to friends (BDA RB4/59/60)
BDA REFERENCE

NAMES

TRANSACTION

DATE

RB3/5/125

ARAKY, James; BACON, Tom; BYRAM, Tony; MAYLY, Quomony; MAYLY, Tom; MEDORA, Jack; NEALY, Sary

GEORGES

1646

RB3/8/273

BRAY, Betty; COOK, John

COWSE/BULKELEY

1671

RB3/11/508

BELL, Sarah; CUSONS, Judy; GOULD, Peter; LASELL, Jos; LASELL, Marria; PHARROCK, Mary; PHARROCK, Mingo;
TAYLOR, ISabelle; TAYLOR, Marea; WORREN, Dum

HAWLEY/MORRISS

1674

RB3/14/04

BULL, Kate; BULL, Mally; WHITE, Jack

ROLLSTONE/
ROLLESTONE

1681

RB3/14/99

TAMBERLAINE, Will

GAY/GIBBS

1681

RB3/13/284

EATON, John (a Madagascar - excepted from sale)

SEARLE/ FRERE

1683

RB3/10/104

FIDLER, Tom; SAWYER, Jack

FENWICK/CRYER

1685

CARTER, Peter; CARTER, Lally; CARTER, Tom;
SAWYER, Boddy; SAWYER, Black Will

FORTESCUE/BROMLEY

1688

RB3/15/465

HAWKESWORTH, Betty; HARDING, Cuffie;
HARDING, Nanny

THORNHILL/HOLDER

1689

RB3/19/535

BRADFORD, Robin; CROCKER, Nane;
GRAVES, Hawa; GRAVES, John; KENDALL, Daniel; KENDALL, Franck; KENDALL, Jack
KENDALL, Robin; KENDALL, Will; MINGOE, Bette; MINGO, Nan ; OULD WHITEFOOT

BROME/ YEAMANS

1694
BDA REFERENCE

NAMES

TRANSACTION

DATE

RB6/5/505

ASH, Jack; BRAGG, Sarah; COOPER, Robin
GRAY, Jack; LAW, Jack; MAN, James

LILLINGTON WILL

1710

RB3/37/131

BUTCHER, Tom; SHEPHERD, Ben

HOWARD/ GIBBES

1746

RB3/37/463

ATHERLEY, Caesar; ATHERLEY, Casar;
ATHERLY, Deck; ATHERLY, Sam; DRAKE, Mongo; MAYERS, Casar; MAYERS, Lucy
PERKINS, Charles; SARJEANT, Dick

GITTENS/ DRAKE

1747

RB6/3/516

SCOTT, Mary

BEST WILL

1758

BATT, Tom; COOK, Tom; FISHER, Tom; GRIGG, Billy

RICE WILL

1766

RB6/1/187

BRICE, Mary

GASKIN WILL

1767

RB6/31/194

BAYLEY, Moll

GASKIN WILL

1769

RB6/20/92

NIBLETT, Betty and her child Anthony

POOLE WILL

1770

RB6/36/466

BEND, Phillis; PARKER, Fanny

WORREL WILL

1782

RB6/19/126

BURNETT, Sarah; CARMADY, Cuffy; CLARKE, Judy;
DIAL, Molly; HEALIS, Nanny; MORE, Judy;
RUDDER, Jemmy; STANDFORD, Betty

WHITFOOT WILL

1789

RB6/19/217

AMBROSE, Betty and her child Corinna

STRAGHAN WILL

1790

RB6/19/384

BLAKE, Jack

PERRY WILL

1791

RB6/42/125

MCGEE, Harry

WALKE WILL

1799

RB1/216/224

ALKINS, Rosey; ATKINS, Mary; BECK, Nanny;
CHASE, Minnah; CHASE, Peggy; COOPER, George; DUKE, Tom; FRANCIS, Renn; GRANDISON, Charles; HENRY, Will; JAMES, Jack; MINGO, Dick; THOMAS, Harry; TERRILL, George;
WEST, Sam

TROTMAN/ WILLIAMS & HINDS

1801

RB1/227/180

BAKER, Mary; BANTOM , Mary; BARKER , Molly ; ELLICK, Robert; SYMES, Tom ; TYRWHIT, Betty ; TYRWHIT, Jenny TYRWHIT, Lilley ; TYRWHIT, Nanny; TYRWHIT, Peggy;TYRWHIT, Thomas; TYRWHIT, Ned

YOUNG ET AL / PRESCOD HINDS

1804

RB1/241/195

BROOKS, Molly; WATSON, John

PRESCOD/ GIBBS

1809

RB1/248/160

LAW, Tom; MILLER, Cubbah

BEST/BRANDON

1811

RB4/59/190

ADAMS, Ned; DUKE, James; DUKE, John
DURANT, Betty; FORTUNE, Andrew

BEST WILL

1813

RB1/262/317

BROWN, Kitty; CANTWELL, Dolly; INCE, John; JAMES, John; KING, Betsy; KING, James;
LINDO, William Hannah; RICE, Betsy; RICE, Betty;SHARPER, Betsy;SPELA, Kitty;WOOD, Mary

SPOONER/JONES

1816

RB4/67/158

HOPE, Ben; HOPE, James; SMITH, James;
THOMAS, Sam

WALCOTT WILL

1817

RB1/239/4

JOHNSON, Billy; KING, BETSY; RICEY, Margaret; THOMAS, Kitty

BEST/GRASETT

1819

RB1/266/131

BELGRAVE, Will; BELGRAVE, Princess;
CHAPLAIN, James; GREEN, John; GREEN, Tom; GODDARD, William; KELLY, Sam; MINGO, Busso; PARRY, Jack

OUGHTERSON RE: PADMORE

1819

RB1/266/73

COOK, Betty; TAYLOR, Betty

YOUNG/BELGRAVE

1819

RB1/262/272

ARCHER, Molly; ARMSTRONG, Molly; AUSTIN, Abel; AUSTIN, Jane; AUSTIN, Joe; AUSTIN, William; BARROW, Leah; BOYLE, William; COLE, George; JONES, Sally; LACY, John; ROSE, Tom

LICORISH / LICORISH

1820

RB1/267/156

HAMMON, Dick

FARNUM/ NEBLETT

1820

RB4/62/94

AMBROSE, Betty; PADMORE, Nancy

BROWNE WILL

1820

Rb1/270/88

BLACKETT, Jenny

MAHON/NIXON

1821

RB4/63/143

WORM, Hester; WORM, Patience

REBITT WILL

1825

RB6/22/162

MARKS, Peg; ROACH, Hagar

JORDAN WILL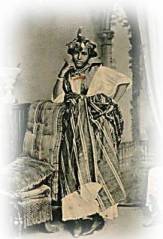 Contents