Barbados Christian Servants
These fall into three categories of forced labour which included
war captives offshoots of the European wars and Cromwell's war against the Irish
the creole offspring of Native American and African captives and
voluntary indentured labour from England, Ireland and Scotland..
The practice of rounding up persons for transport to the American and Caribbean colonies to work was known in the seventeenth century as 'barbadosing'. In 1640 there were 200 servants on the plantation of Capts. Henry and William Hawley. (BDA RB3 Vol 1) A sale by Captain James Holdipp in 1644 referred to 25 men servants from the vessel called the Victory captained by John Richward besides maid servants and an additional team of 40 men servants. (BDA RB3/1/536). In most deeds, servants were referred to by number held rather than by names.
The few listed here were indentured. This data was found in the Barbados Department of Archives under recopied deeds which, although in good condition are not always easy to decipher because of the ostentatious flurries of the early 19th century clerks. Alternative spellings are written in italics. The year refers to the date of the Deed or in instances, when a hasty jotting neglected the exact date, the period in which the deed was recorded is given.

A-B
ABAYUTE, DEMCKIN - 1656
ADDINGTON, ELIZABETH - 1647
ALLEN, EVANS – 1654
AMFLEETE, EDWARD - 1652
ARMSTRONG, RICHARD - 1656
AUGOE, MINGO - 1656
BALE, WILLIAM - 1670
BALKE, RICHARD – 1656
BARKER, ANTHONY – 1656
BARNES, … - 1661
BARTLETT, CHRISTO - 1649
BARTLETT, JO – 1656
BARTLETT, ROBERT – 1656
BARTLETT, WILLIAM - 1649
BASHFORD, THOMAS - 1640
BAYFIELD, AMES - 1659
BAYNE, CRAGE - 1656
BECK OR BACH, WILLIAM - 1640
BEEMONT/BEAUMONT, FRANCIS - 1643
BEINVER, WALTER - 1656
BEINVER, HOVER - 1656
BELL, DAVID - 1654
BERK, JACOB - 1659
BESTE, JONATHAN - 1641
BIRD, ROGER – 1656
BLY, MARY - 1656
BOLOD/BLOOD, DANIEL – 1640
BOWDEN, THOMAS - 1649
BOWER, EDWARD - 1643
BOYAN, THOMAS – 1641
BREACE OR BREACH, JOHN - 1640
BRENNOR/BRENNER, KATHERINE - 1655
BRIDGES, MATTHEW - 1641
BROCKETT, WILLIAM - 1654
BROMFEILD/BROMFIELD, EDWARD - 1640
BROOKES, WILL - 1640
BROWNE, JOHN - 1641
BUDD, WILLIAM - 1654
BURKE, GARRET - 1643
BURKHEAD, MILSE/MILES - 1654
BURRIDGE, WILLIAM – 1654
BUSQUEA, JOHN - 1656
BUTLER, EDMUND - 1656
BUTLER, JOHN - 1647
BUTLER, WALTER - 1656
C-D
CALLAHAN, DONOHAN - 1656
CALLE, ROBERT - 1656
CAMMELL, FINDELA - 1656
CARR, MORAN - 1654
CARSLELY, WILLIAM - 1654
CASEY, MAREY - 1655
CANADY, RORY - 1656
CARROLL, EDWARD - 1661
CLOGG, THOMAS - 1670
COCHRUN, SANDY - 1656
COHALL, JOHN - 1647
COLLAN, DONOHAN - 1656
COLLINS, THOMAS - 1652
COLLVALE, GEORGE - 1640
CONNY, ROBERT – 1640
COOKE, FRANCIS - 1641
COOKE, WILLIAM - 1656
COOPER, ALEXANDER - 1640
CORDEGAN, TEGE - 1654
CORSE, JAMES - 1654
COWARD, CRAGE - 1656
COWLEY, DARBEY - 1656
COWSE, DENIS - 1659
CRAGMEAD, WILLIAM - 1654
CUTTING, JANE – 1655
DAILL, RALPH - 1696
DALUIE, HONOR - 1655
DANIELL, JOHN - 1641
DANIELL, MALONE - 1655
DARRELL – an Irishman - 1640
DAVIES, ROBERT - 1640
DEE, RICHARD - 1640
DELANEY, MARGARET - 1659
DELANEY, TEIGE - 1659
DEROYE, JOHN - 1656
DICK, DOROTHY - 1654
DILLON, DERMOTT - 1640
DOLE, JOHN - 1656
DOOLE, MATHERS – 1656
DORE, WILLIAM - 1661
DOVY, DANIELL - 1670
E-G
EDMOND, THOMAS - 1640
EGGLSON, LEONARD - 1640
EVANS, WILLIAM – 1654
FARNUM, GREGORY - 1661
FARO, WILLIAM - 1659
FINLY/FINDLEY, JAMES - 1654
FISHER, JOHN - 1670
FORGNY, ROBERT - 1654
FORREST, JOHN - 1654
FRENCH, MARY - 1640
FREEZELL, WILLIAM - 1656
FRIBORN, WILLIAM - 1661
FULLER, THOMAS - 1643
GARLICK, WILLIAM - 1652
GARNES, DANIELL - 1655
GATES, FRANCIS - 1659
GLASSE, ROBERT - 1641
GOODMAN, WILLIAM - 1643
GOMES, MARY – 1647
GOULDING, AIGERTON/ALGERNON - 1680
GRANT, MARGARET - 1640
GREAVE, EDMUND – 1656
GREEN, RICHARD - 1680
GREGGE, THOMAS - 1647
GREY, ROBERT - 1660
GUTRIDGE/GOODRIDGE, ROBERT - 1640
H-K
HALLETT, SUSAN – 1649
HALLS, THOMAS - 1680
HAMMOND, ROBERT - 1641
HARRIS, JAMES - 1641
HARRIS, WILL - 1656
HARRIS, WILLIAM – 1654
HARVEY, JOHN – 1647
HASSELL, THOMAS - 1649
HAY, JOHN 1654
HAYSON, ROBERT - 1647
HECKNER, WILLIAM - 1654
HELLENS, THOMAS - 1640
HEYES, JAMES - 1640
HICKS, THOMAS – 1696
HILL, JOHN - 1649
HINDERSON, JAMES - 1654
HOBBS, HENRY - 1647
HOBBS, JAMES - 1654
HOCKLEY, THOMAS - 1643
HOLFORD, JOHN – 1640
HOOP, GEORGE – 1649
HOOPER, JOHN - 1680
HORNE, JOHN - 1654
HOWARD, JOHN - 1660
HUDSON, WILLIAM – 1656
HUTCHINS, JOHN - 1661
HYMORE, THOMAS - 1654
JEFFREY, JOHN - 1647
JEFFERY, THOMAS - 1647
JENKINS, JAMES - 1654
JONES, CORNELIUS - 1647
JONES, JOHN – 1647
JONES, ROBERT – 1640
JONES, RICHARD - 1661
JONES, WILLIAM - 1641
KAMMELL OR HEINMELL, DUNKEL - 1647
KEECH, JAMES - 1654
KEENE, JOHN – 1647
KENEDAY, JAMES - 1661
KEYNES, JOHN - 1656
KING, NICHOLAS - 1640
KING, THOMAS - 1656
KNOTT, NICOLAS - 1643
KUBAD, JAMES - 1647
KUTTOW, JOHN – 1656
L-M
LACY, WILL - 1656
LAKE, GEORGE - 1656
LANE, CANNOE - 1659
LANE, WILLIAM - 1643
LANGDON, PETER - 1670
LATORD OR RATORD, ANTHONY - 1640
LAWRENCE, ROBERT - 1670
LEACH, WILLIAM - 1640
LEE, JOHN - 1659
LEURE OR LEWEE, DANIEL - 1656
LEWIS, WILLIAM - 1660
LINN, GEORGE - 1654
LINN, WILLIAM – 1654
LOUGHMAN, PATRICK - 1661
LUMBER, JOHN - 1670
LYNE, GEO – 1656
LYNE, JOHN - 1656
MACCAH, OWEN – 1656
MADOCK, JOHN - 1661
MCDONALD, DEMCKIN- 1656
MCLERY, GEORGE - 1649
MACDOWADOUGH, JAMES - 1656
MACKNOCH, RICH - 1659
MACKHOONE, WILLIAM - 1654
MACLAINE, REYNOLD - 1656
MAGENTA, JANE – 1656
MAGNES, EDWARD - 1652
MAHON, NATHAN - 1656
MAIKOGLIN, ROBERT - 1654
MAIN ROWE, HECTOR - 1654
MAKERY, CULLUM – 1654
MANFORD, THOMAS – 1661
MANUBA, ROGER - 1661
MAQUERY, JOHN - 1654
MARTIN, GEORGE – 1654
MARTIN, WILLIAM - 1654
MARCKLEY OR MACKLEY, WILLIAM - 1656
MACKLEFOY, HUGH - 1659
MARTIN, GEORGE - 1654
MARTIN, WILLIAM - 1654
MASSEY, RICHARD - 1640
MATTHEWS, HUGH - 1641
MAY, THOMAS - 1640
MILL, GEORGE - 1654
MOBERTON, ALEXANDER – 1654
MOLLOGON, PHILIP - 1661
MOORE, ELIZABETH - 1640
MORE, JOHN - 1640
MORGAN, RICHARD - 1656
MOWBRAY, WILLIAM - 1654
MUGGONE, DANIEL - 1647
MULLINGS, MICHAEL – 1640
MURAINE, PHILIP - 1656
MURFEY/MURPHY, EDWARD - 1656
MURK:, JON - 1647
MURPHY, CRAGE - 1656
MUNVALE, JOHN - 1647
MUSTICKE, JONATHAN – 1640
N-P
NAFY/NAGY, JOHN - 1649
NEALE, PHILIP - 1656
NEWLAND, DENIS - 1659
NEWLAND, DERVON - 1656
NEWSBY, RALPH – 1654
NEWTON, WILLIAM - 1649
NICCOLLS, JOHN - 1649
NO, CHRISTOPHER – 1670
OSBORNE, JONATHAN - 1661
OSWAYNE, BRYANT - 1656
OTING, JOHN - 1640
OWEN, ANNE - 1643
OWING, LAUGHLAN - 1656
PAGE, JOHN - 1670
PARKER, WILLIAM – 1654
PAYTON, RICHARD - 1661
PELL, THOMAS - 1656
PERRY, JOHN - 1654
PESSOR, HENRY – 1655
PETTEE, JOHN - 1661
POOLE, ROBERT - 1656
POOLE, SAMUEL – 1656
POISE/PORSE, RICH - 1649
PORCH, FRANCIS - 1661
POWYE, WILLIAM - 1640
POWELL, ROBERT - 1640
POYLE, HOGAN - 1659
PROSTER, EDWARD – 1641
PUCK, NICHOLAS – 1661
PULETT, NICHOLAS – 1649
PULLETT, SAM - 1649
R-S
RANDELL, THOMAS – 1659
RAWLINSON, MARY - 1655
REDDESOULD, PHILLIP - 1660
REDMAN, HUGH - 1654
REDMAN, MARTIN - 1659
REYNOLD, DAMPER - 1656
REYTINGE, WILL - 1656
RICHARDS, WILLIAM - 1640
RICHFORD, ROBERT WILLIAM - 1640
RIGBY, EDWARD – 1641
ROACH, PHILIP - 1640
ROBINSON, EDMOND - 1640
ROBINSON, JOHN – 1640
ROBINSON, WILLIAM - 1661
RODES, MARY – 1654
ROGERS, JOHN - 1661
ROLLENS, THOMAS - 1640
ROMAN, ALEXANDER - 1654
ROPER, MARINA - 1643
ROSE, JOHN - 1659
ROUSE, JOHN - 1654
ROYLY, SIMON
RUBEY, PATRICK - 1656
SAUNDERS, JOSEPH
SAMARGE, EDWIN - 1649
SAWYER, CHARLES - 1696
SEARLE, JAMES - 1656
SEATS, JAMES - 1654
SKINNER, ALICE – 1647
SLATER, EDWARD – 1640
SMITH, JAMES - 1649
SMITH, JOHN – 1647
SMUGGETT, WILLIAM - 1641
SMYTH, RICHARD - 1643
SPARRROW, ROBERT - 1656
SPURLOE, EDWARD – 1640
STAFFORD, JOHN - 1654
STEVENSON, JANE - 1643
STEVENSON OR STOMPSON, LEONARD – 1640
ST JOHN, JOHN - 1649
STONE, JOHN – 1655
STOTTER, JOHN - 1640
STOUTE, JOHN - 1659
SUTTON, WILL - 1656
SWALLOW, JONATHAN - 1654
SWEET, WILL - 1656
SYMES, JOHN – 1640
T-W
TAYLOR, EDWARD - 1652
TAYLOR, JOHN - 1640
TAYLOR, JOSEPH – 1656
TERRILL, HUGH - 1654
THEILFELL, JOHN - 1656
THOMAS, GYLES – 1643
TOBIN, ROBERT – 1649
TOGG, OLIVER - 1680
TRENTON, SOLOMON - 1656
TREVAILER, NICHOLAS - 1670
TRIPP, JOHN - 1640
WALKER, JOHN - 1647
WALLACE, DERMOTT - 1640
WALTON, HUGH – 1640
WASHBERNE, WILLIAM – 1649
WATKINS, WILLIAM - 1649
WATTS, JOHN - 1654
WEAVER, WILLIAM - 1696
WHEELWRIGHT, HUMPHREY - 1652
WILKINSON, EDWARD – 1640
WILKINSON, … - 1661
WILTSHIRE, JOHN - 1696
WILLIAMS, BARNABY – 1653
WILLIAMS, HENRY – 1643
WILLIAMS, JAMES - 1640
WILLIAMS, PHILIP - 1643
WILLIAMS, NICHOLAS - 1656
WILLIER, THOMAS - 1652
WIPPLE, WILLIAM - 1640
WOOD, ROGER - 1654
WOTTON OR WOLLON, PETER - 1640
WYMAN, DAVID - 1641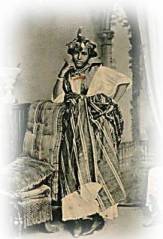 Contents