Some Manumissions with Unrecorded Surnames found in the Barbados Department of Archives RB1 Series
Under this heading, you will find listed the surnames of owners who manumitted their slaves by their first names. Others whose surnames were recorded are included in the Memorial of the Manumitted page. Absence of a surname does not mean lack of one but an indication that there was a recognised kinship between the owner and the manumitted. In some cases the liberator has purchased the slave for the purposes of marriage when freed or has purchased her or his children and their closest relatives. Other times, it may be that an unrelated slave is manumitted but permitted to use the liberator's surname.

At other times, an unrelated intermediary is used to register the manumission abroad and that person would sometimes include the surnames of at least one of the manumitted as a matter of record. Where this does not occur it is crucial to search the Counter Deeds for the sale of the slave to the intermediary. In some cases, the intermediary passes on the slave for the purposes of manumission to another and the freed person goes by the name of the first vendor or intermediary.
Mariners and businessmen travelling abroad as well as relatives overseas were often sold the person intended for manumission and although persons such as Elizabeth Butler, Sussanna Ostrehan, Edward Guy Deane, Nathan Litherland, Isaac Massiah, John Montefiori, James West and William Hinds Prescod appear in many deeds as intermediaries they are often unrelated to the freed slave.
Once you have come across the missing person in either lists you can write the Barbados Department of Archives for verification.
LIBERATOR

FREED PERSON

INTERMEDIARY

LOCATION

Abarbanell, Simha

Sally Rose

Moses Brandon

London 1813

Adams, Ann Christian

Susanna

Isaac Parfitt

London 1810

Alleyne, Benjamin

Rebecca

Barbados 1805

Austin, Agnes

Cubbah John (w) Sam (b)

William Wilson

London 1812

Barnes, Mary Ann

Anna Maria

Stephen Redman Knight

London 1813

Ayshford, Martha

Molly Nell

Barbados 1810

Belgrave, Sarah Ann

Sally Maria Thorn and her daughter Sarah Ann; Charles

Chenery, William
Henry Ashly

London 1816

Bend, Elizabeth

Susey

Jane Lambert Skinner

London 1813

Bovell, Elizabeth

Fanny

Benjamin Leacock
Edmund Edmundson

London 1812

Boyce, Samuel

Betsy Nelia & her children John Allington, William, Joseph, Harriet

Barbados 1816

Brathwaite, Mehitabel

Rachel

Barbados 1816

Brennan, Thomas

Sally Ann

Barbados 1806

Busby, Richard Alexander

Peggy Ann and her children Betsy Ann and Malvina

Edward Burton

London 1816

Campbell, Duncan

Jennie and her children Suttie and Edward

James Bruce

Barbados 1809

Chase, Rebecca

Nazra

London 1810

Chapman, James

Phibbah and her daughters Caroline & Charlotte

London 1817

Clarke, Ann

Statira

John & George Ironmonger
James West

London 1813

Cohen, Lewis

George Henry; Sarah Prudence and Kitty Present; Sam, Thomas, Patience Hope

London, 1808

Colleton, Charles Garth

Elizabeth

London 1813

Dowrich, James

Sarah

Barbados 1816

---

Mary Phillis & her child Mary Lemon

Gillespy, John (mariner)

Liverpool 1812

Dummett, Edward James

Sam Bristow, Nanny Jane and Betsy Rachel

Sam Chollet

Liverpool 1809

Elder, William Edward

Jane Frances (Jenny) and her children James William and John Edward

UK 1805

Fercharson, John

Maria and Francis

Samuel Cowse
Robert Cromartie

London 1809

Gill, James

Maria

Barbados 1801

Goodwin, George

Eve

Barbados 1809

Hackett, John

Henrietta Jane

Thomas W. Lewis & James West

London 1813

Hamden, John & Elizabeth; Lovell, Mary Yard

Molly

Barbados 1805

Harper, Thomas Bishop

Adelaide Myrtilla

Francis Collier

Barbados 1819

Harris, John

Sarah Dinah

Barbados 1808

Hartle, Mary

Betty Hannah

Robert Branford (mariner)

London 1813

Knight, Richard

Mary and her children: Mary, Ellen and Betsy Ann

London 1817

Knight, Samuel

Celia Bess alias Sarah Bellah

James West

London 1810

Lane, John & Thomas

Dolly

London 1809

Levine, Sally

Agnes

Barbados 1820

Lewis, Edward John

Molly

Barbados 1804

Lindo, Abraham

Cumbah

London 1812

Lopez, Hannah Esther

Sarah, Rebecca and Isaac

Abraham Rodrigues Brandon

Barbados 1801

Lousada, Moses Baruh

Philly Rose

London 1810

Lovell, Philip

Ann

Barbados 1816

McClean, Lt. Daniel

Sarah

Guadeloupe

Mayers, Conrade

Sally

Hamlet Mayers Lynch,
George Nelson Taylor

London 1813

O'Neale, Thomas

Betsy John and her children George Edward and Phil Thomas

Barbados 1825

Nichols, Judith

William

Barbados 1816

Ostrahan, Susanna

Polly Ann

Thomas Best

Liverpool 1815

Ostrehan, Susanna

William

Christian Blackman & William Field Porter

London 1810

Piggott, Sarah

Betsy and 3 children: John Francis, George and Sarah Jane

Edward Ashcroft

Liverpool 1805

Piggott, Sir Arthur

Cornelia and her son Edward, John Matt

London 1816

Roach, Joseph

Margaret and her children Richard, William and Joseph

Barbados 1819

Rollstone, Prince

Princess

Barbados 1800

Stewart, John

Polly

Austin, Executor of will

Barbados 1801

Toppin, Anthony Hartle & William Toppin

Molly Maria

Edward John Lewis

Barbados 1804

Thorne, Joseph

Charles

George Keysar

Liverpool 1810

Umphrey, William

Betsy Ann

Barbados 1801

Wheeler, Edward

Sarah Hannah

Nathaniel Phillips

Barbados 1805

Yarde, Samuel

William and his sister Fanny

Pile, Executor of will

Barbados 1802
RB7 Series, Part of Volume 24 & Volume 25 - 1828-1831
LIBERATOR

FREED PERSONS

INTERMEDIARY

LOCATION

Ames, Samuel

Harriet

Edward Brace Terrill executor
Daniel Campbell

Liverpool

Barrow, Ann

Kitty Hester and Mary Thomas

Joseph Hart

London

Beckles, Margaret Anne

Margaret Ann, John Edward, Sarah Jane, Elizabeth Christian

John Alleyne Beckles

London

Belgrave, Jacob

Charlotte, Caroline, Sally and Violet, Bram, Tommy, Frederick, Kitty Ann, Mary Jane and Sarah Rose

John Francis Dixon (mariner)

Liverpool

Bellinfante, Rebecca

Peggy Ann and her son Johnny

John Montefiore

London

Belston, Edward (mariner)

Charlotte and her children Elizabeth and John Henry

Antigua

Bennetts, Robert (mariner)

Dolly and her children: Antinetto, Mary Jane and William Thomas,

Antigua

Best, John Parry

Evelina

Barbados

Boyce, Thompson

Nanny Jane and her daughter Mary Francis

Nathan Litherland

Liverpool

Brandon, Abraham Rodrigues

Lucy and her children Sarah Ann, William Henry and Joseph

London

Brown, George

Mascoll

Nathaniel William Jones

Liverpool

Ben

James Brown (mariner)

Antigua

Butler, James

Betsy Jane and her children Charles, James Robert and Richard, Eliza, Anna Maria and Avis; Anna Maria and her 4 children William Henry, Octavia, Thomas William and Alexander;
Mary Jane and Harriett; Job and George and Elizabeth children of Kitty, decd.Peggy Jane daughter of Judy Ann

Robert Grey

London

Campbell, John (mariner)

Jacob; Lucy Ann

Antigua

Cheekes, John Rowe

Betsy Ann & her daughter Rowena

Barbados

...

Videlicet, William Henry, Olivia,

Edward Guy Deane

Liverpool

Cheltenham, Joseph

Phillis

Barbados

Chenery,Charles (mariner)

Sarah Patience

Barbados

Curtys, James

James Richard; Jane Ann; Mary; Mary Clementina

Robert Branford (mariner)

London

DeCastro, Hananel

Mary

Barbados

---…

Belles, Sally Edmund, Molly Ann; Mary Elizabeth

Edward Guy Deane

Liverpool

Dryggs, Seth

Richard

Barbados

Elkin, Benjamin

Joanna and Agnes

Richard Smitten Batson

Antigua

---

Susannah-Bellah, Letitia

Hart Lyon

Liverpool

Gaskin, Robert Manley

Peter

George Keysar (mariner)

Liverpool

Gilkes, Thomas Reason

Molly and her son James Thomas

Antigua

Gillespy, John

Dinah

Liverpool

Gorey, James William

Maria

Demerary

Graham, Margaret

Dianna and her daughter Nancy Grace, Anna Maria, Rebecca Margaret, Georgianna & Mary Hester and Primus

John Williams

Barbados

Greenidge, Francis

Fate, Robert (Bob), William

John Atkinson Haswell

Liverpool

Harding, Mary

James and Joy and Magsy

John William Phillips (mariner)

Bristol

Haswell, John Atkinson

Peggy Jane

George Brown

Liverpool

Haswell, John Atkinson

Betsy Ann, James and Richard

Francis Greenidge & Joseph Browne

Liverpool

Holford, William Henry

Mary and Betsy-Ann

Barbados

Hunte, Daniel & Mary Jane &
McGrath, Jane

Sylvia and her children Kitty and Betsey Ellen

Edward Beard and William Lange

Ireland

Ince, Hannah Hall

Philly Ann

Hannah Maria Best Spooner

Middlesex

Johnson, Elizabeth

Henry

Nathan Litherland

Liverpool

Litherland, Nathan

Sally Grace, Juba, Philis and Maria (inf); Margaret and Margaret Ann

Liverpool

Loucke, Ann

Patience

William Bynoe (mariner)

Barbados

Lowther's Plantation

Louisa

The Marquis of Cleveland

U.K.

Lugar, James

Lucy Ann and her children Betsy Ann and Henry

Demerara

McKay, Mary

Sarah and Princess Amelia

Barbados

Malloney, John Henry

Jack Milord, John Willia, Ben John and Vilett

Francis Casanova

Liverpool

Mapp, George and Eliza & Charlotte Moe (widow)

Charlotte and her sons Robert Reed and Thomas Joseph;
George and his brother Robert

Bath

Mounter, Robert Ayshford and Jane

Abigael and her granddaughter Jane Frances

Norville, James Yeamans

Barbados

Norville, Sarah

Rebecca Thomasin & Jane Ann; Franny Rosetta (Rosey}; Fanny Bruce; Mary Frances

Thomas Beazley (mariner)

London

Nunes, Benjamin

Bella Flora & Charlotte

Essex

Nunes, Esther

Ann; Isabella, Deborah Hester & Rebecca Jane

Joshua Mendes DaCosta

London

Odell, Mary

Damon

Barbados

Annette

John McGuffie & Thomas Prescott (witness)

Liverpool

Phillips, John Randall & wife Elizabeth Went Lovell

Phillis, Fanny and her children Judy Phil and Samuel

London

Prescod, William Hinds

James; John William (men); Beck, Tamah, Luckey, Betty Grace, Polly Nancy (women); Empress, Anne, Juddy (girls);
James Rowland, William Henry; Jack, Edward; William; Ben; Joseph, Robert; Sam Richard; John Edward; Daniel James

London

Roberts, Elizabeth Ann

Emily and Sarah

Nathan Litherland

Liverpool

Sealy, Thomas

Catherine Ann (Kitty Ann)

Clifton, Gloucester

Shepherd, Christian

Queen

Barbados

Shepherd, Henry George

Polly and her children Henry, William, Charles, Joseph, Renn, John, Benjamin, Robert, Sarah and Mercy Ann

Robert Bennetts ( mariner)

Antigua

Shurland, Mary

Barbara

Barbados

Simmons, Henry Peter

John Henry & Margaret children of Betsy Jane

Liverpool

Simpson, John

John

Barbados

Spencer, John William

Nancy

Ralph Crichlow (mariner)

Antigua

Straughan, Harbourne gibbes

Ruthy Patience and her child Mary Agnes

Edinburgh

Stroud, Elizabeth

Rachel and Griffith

Jacob Montefiore

London

Thompson, Frances

Betsy Frances

Tudor, Henry, Sr.

Cecilia

Nathan Litherland

Liverpool

Walter, Belinda

Mary Jane, Frances Arthur, Susannah Howard, William Anna; Thomas

Barbados

Wilson, William

John, Ishmael, Robin; Phibbah,Hester; Mango; Juddy

Bristol

---

Henrietta

Joseph Wilding (mariner)

Liverpool

Young, Mary Ann

Eve and her daughter Mary Elizabeth (Eve)

Peter Gaskin & Nathan Litherland

Liverpool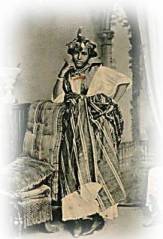 Contents