Barbados Real Estate
1. For sale by owner, prime Brighton Beach lot:
One of the last remaining vacant lots in the Brighton Beach neighbourhood, approved for a residence comprising 2 townhouses. size 8 725 sq ft. steps away from Paradise Beach, 5 min. drive to greater Bridgetown and restaurants, and the University of the West Indies.
Features:
These residences fetch high prices due to their location convenience, friendly community, and high occupancy rates for rentals to tourists and locals alike. This area was the second home to the former Barbados Prime Minister the late Tom Adams.
Brighton is a very short drive from the local University of the West Indies, Bridgetown the capital city, the Cruise Line Terminal, Barbados Archives, Police station, and QEII Tertiary Hospital. Supermarkets and restaurants are within walking distance.
As a corner lot, you will have one immediate neighbor to your side - there is a privacy wall between you, and one at the rear of the lot separated from you by their tennis court.
There is one house distance ahead of you to the beach. Direct access to the beach is across the street and three house down.
All homes in the area are serviced by municipal waste, electricity, water, and regular mail service.
At the Northern end of the neighborhood is the Malibu cocktail visitor center and at the southern end is a cozy beach bar.
Price: US$150 000.
Contact: zarlilly@outlook.com
2. INVEST IN HAVEN OF SEASIDE BREEZES AT 9520 SQ FT. CORNER LOT CATTLEWASH ROAD, ST. JOSEPH. BUILDING PERMISSION FOR GREENHEART HOUSE. WALK TO ROLLING SURF. PRICE:US$190,400.00.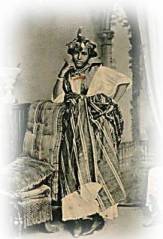 Articles